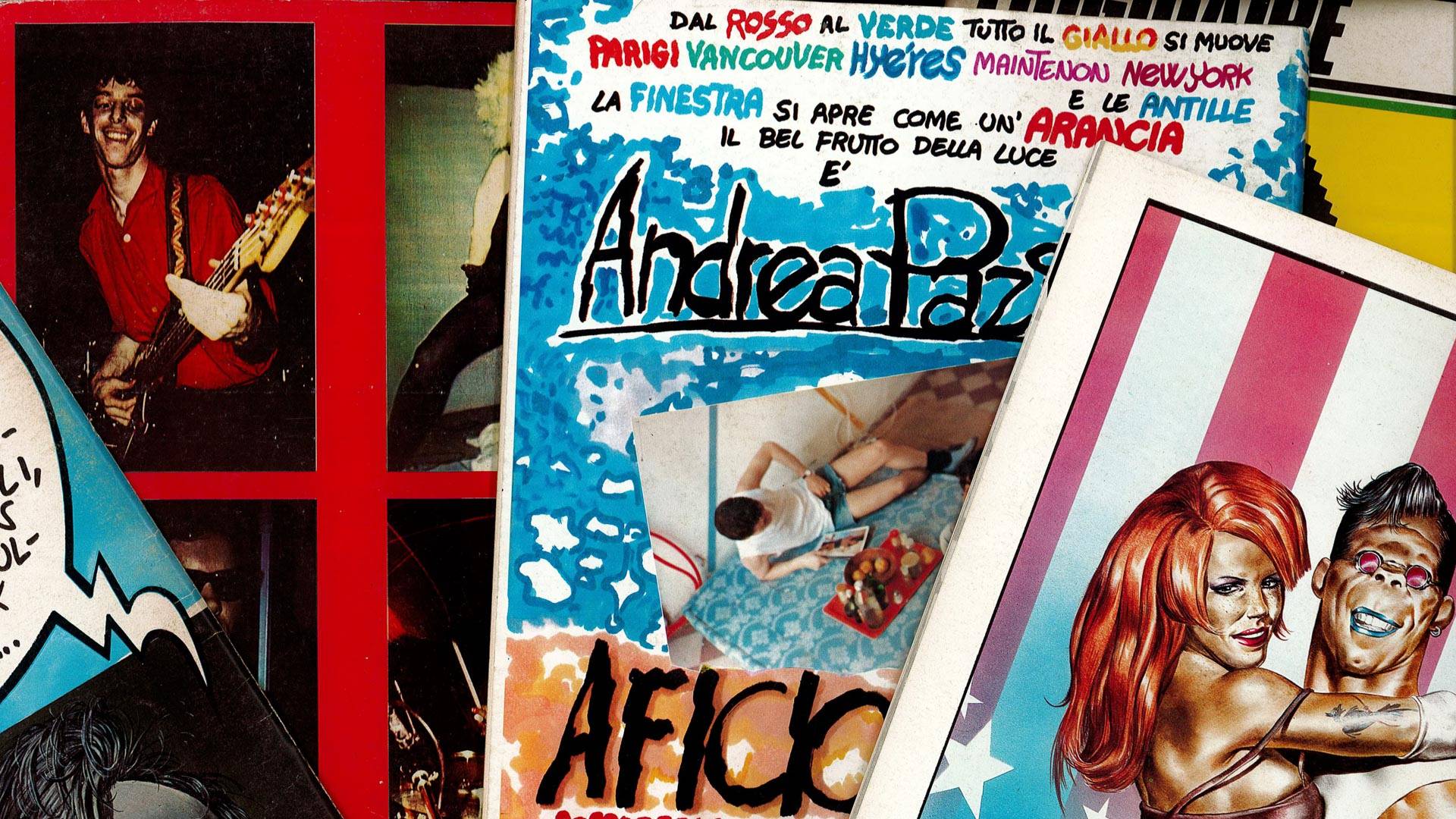 FOUR ITALIAN CULTURAL MILESTONES FOR STONE ISLAND
While a few brands out there may arguably be able to claim that they've invented a "look", Stone Island is the only brand in the world that can justifiably claim to have invented an entirely new genre of clothing since the 1980s. Below Lodovico Pignatti Morano, editor of Ideas from Massimo Osti and author of Le Silver: an Italian oral history of the Air Max 97, unpacks this entirely unique achievement in the panorama of modern fashion by picking out four cultural and industrial Italian milestones – that you've almost certainly never heard of - that made Stone Island's unique achievement possible.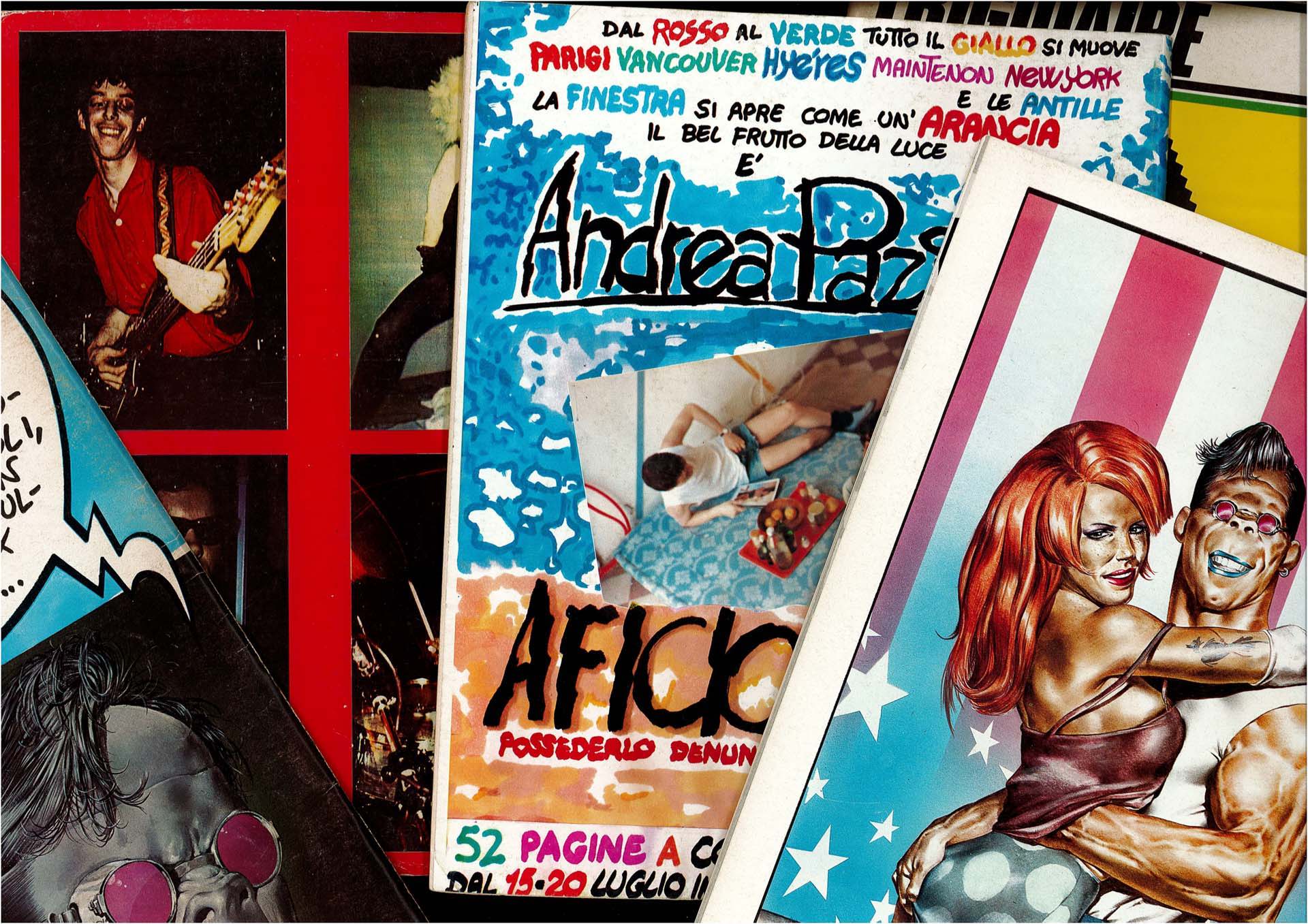 Founded at the very beginning of the "post-ideological" boom of Italian creativity in the early 1980s, Frigidaire is the ULTIMATE Italian underground magazine and in my personal opinion the ultimate European underground magazine. In the wake of the collapse of the great hope of the militant Italian left wing (in which the great majority of the magazine's contributors were culturally formed), the magazine mixed anarchic reportage pieces from across the globe with original comic strips by founders Filippo Scozzari, Andrea Pazienza, Tamburini and Liberatore to create a shiny, dark, toxic and often hallucinatory globalized urban landscape in which deformed loners (of which Ranxerox is the most iconic) fight for survival. The importance of these audacious visions to the very first aesthetic idea of what Stone Island could become, are impossible to underestimate (in fact in the early 2000s, in the memoir of founder Filippo Scozzari, it surfaced that Stone Island founder Massimo Osti had anonymously financed several issues of the magazine when it found itself in financial difficulty). If you're a hardcore Stone Island fan get on ebay, buy a few old issues for €10, study up, frame them etc.
2. MONTAGNOLA SECOND HAND CLOTHING MARKET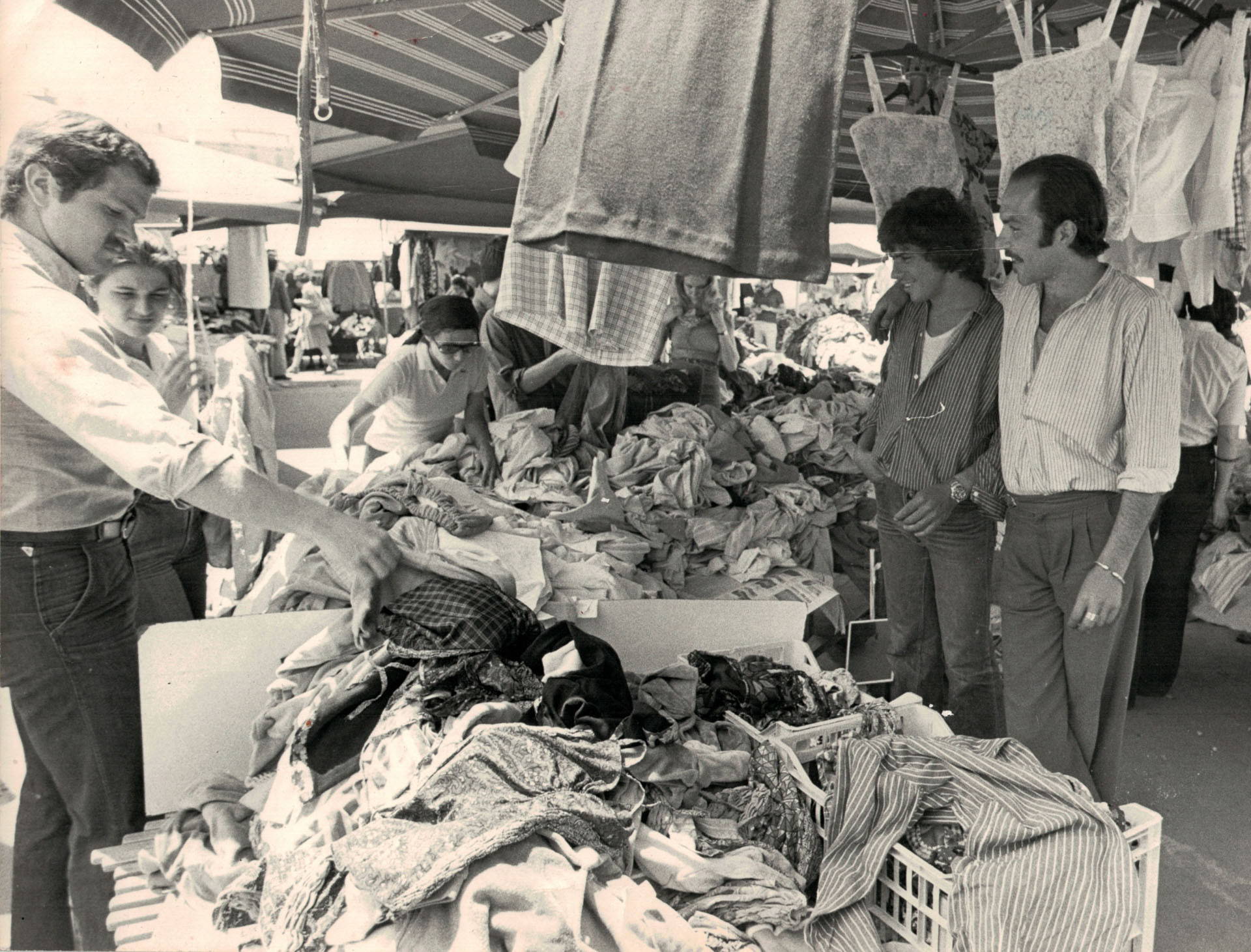 La Montagnola is small public garden in the north of Bologna that has served as the location for stalls selling second hand goods, including clothing, since 1878. In the early 1970s, Bologna's role in the boom of the student movement and left wing counter culture, led to Montagnola becoming a national hub for second hand clothing and in particular military surplus and Americana.
Daniela Facchinato, Massimo Osti's widow, once put it to me explaining her and her husband's attitude to fashion: "in the 1970s there were two kinds of people, those who bought their clothes in stores, and then there were us, people from the movement, who never entered a store to buy clothing". Couple this with Osti's assertion that "I think that, in my entire life, I've probably entered a store no more than twice. I'm not a consumer." and you begin to understand just quite how important the style and attitude (maybe more than the garments themselves) towards second hand clothing circulating at Montagnola every week were to the discretely counter-cultural attitude that has always permeated the Stone Island style.
Still held from Friday to Sunday almost every week of the year, if you visit Montagnola today you might find, rummaging amongst the heaps of used polyester jersey, Sud Tirolean knitwear, overdyed 501s etc., some lunatic Japanese tourist with a nervous, strained, look in their eyes scanning and scanning the piled wares in the hope of somehow coming across that perfectly old battered Massimo Osti or Paul Harvey Stone Island piece, right here in the same second hand market those designers themselves used to stroll through looking for inspiration.
Image courtesy of Janie Sue Birchman whose Montagnola stall (1970-1985) run together with her husband Ivan Cohn, pioneered the trend for transformed military surplus, recycled vintage and new production of vintage styles with antique materials.
While there are certainly several inarguable Italian cultural milestones that are fundamental to Stone Island's DNA, it is impossible to underestimate how much of the brand's uniqueness has been driven by an unparalleled ability to exploit the Italian industrial manufacturing landscape (in particular the textile industry) and its world-renown creativity, openness and flexibility. Of all the incredible past and present industrial collaborators of the brand perhaps no factory stands out as much as Tintoria Emiliana, the world's leading garment dyeing laboratory.
A unique expertise in the treatment and manipulation of technical fabrics defines Stone Island and complex garment dyeing has always been the technique that exalts, renders graphic and visible this expertise. Stone Island itself has an in-house dyeing facility in Ravarino which it uses for small production runs as well continuous experimentation but it is Tintoria Emiliana which industrializes this experimentation and, in many cases proposes to Stone Island the results of its own experimentation which in turn unlocks a myriad of new possibilities for the Stone Island design team (the world's first industrially garment dyed down jackets and garment dyed polyester – a technique which Tintoria Emiliana remains the only factory in the world capable of executing – are two inventions which came directly from the Tintoria). Without the creativity and experimental spirit of Italian factories such as Tintoria Emiliana there would be no Stone Island…
4. DE PAZ AND THE ITALIAN OLD ENGLAND STORE (EDITOR'S CHOICE)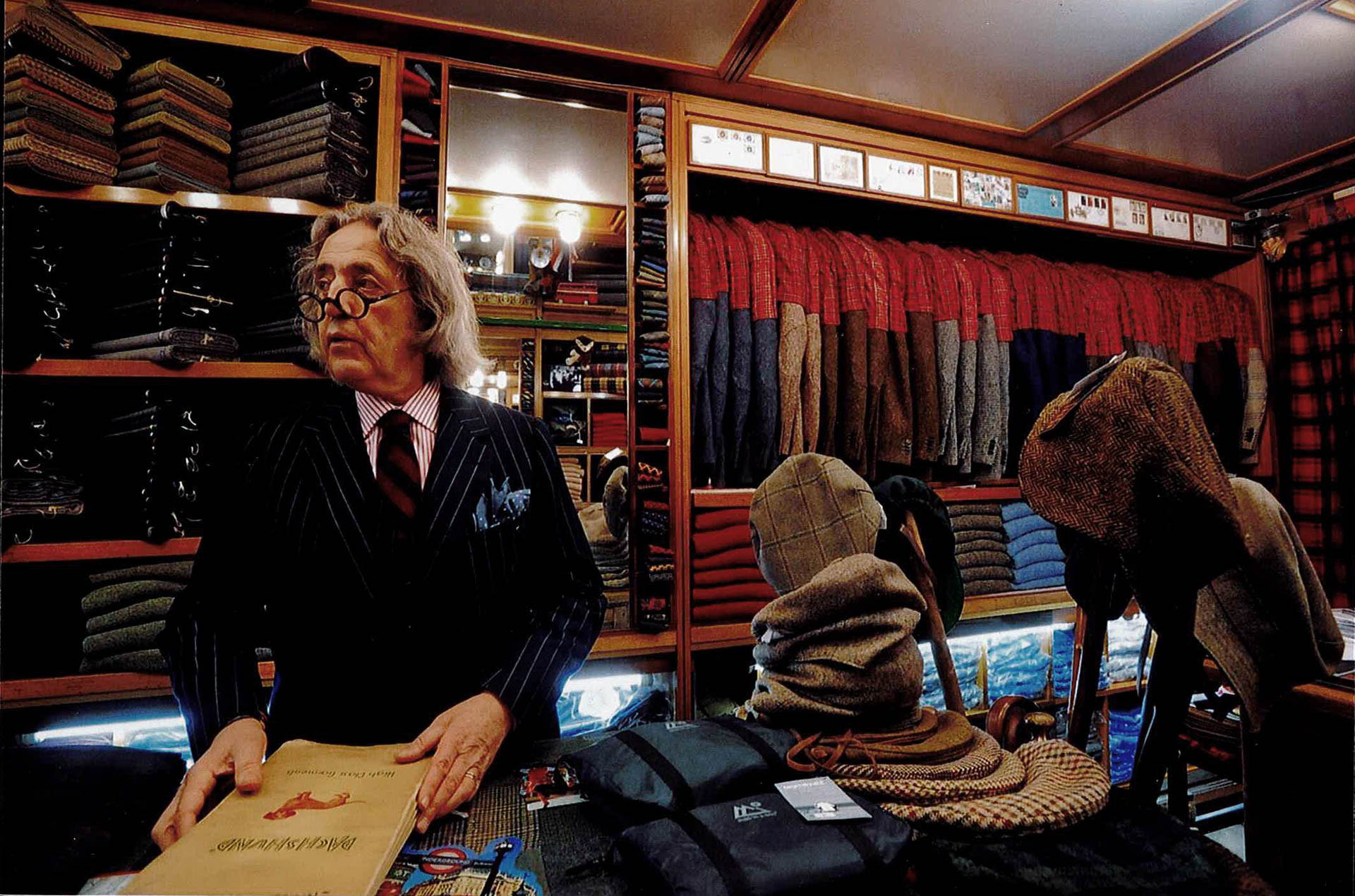 De Paz is fourth generation, family-run, boutique specialized in the sale of traditional Old England menswear. The relevance of this shop (and other legendary boutiques such as Old England in Florence which have now closed) to the DNA of Stone Island is a little subtle and at first hard to perceive. To quote the legendary Herb Lester in theweejun.com's great article on the store, De Paz "is just like those stores on Regent Street that sell tartan and cashmere – only it's a fantastic one!" Fantastic because it offers custom-ordered export-only versions of staples like lambswool cable knits in bizarre colours such as chemical yellow, burnt pink, acid green, sherbert blue… And it's this very irreverent, very un-self conscious, very very Italian attitude to reworking traditional menswear that Stone Island has its own way continued, taking the staples of young urban men of generation after generation and just ever so slightly reworking and, more importantly, recolouring them in such way that they become "fantastic" versions of the original.