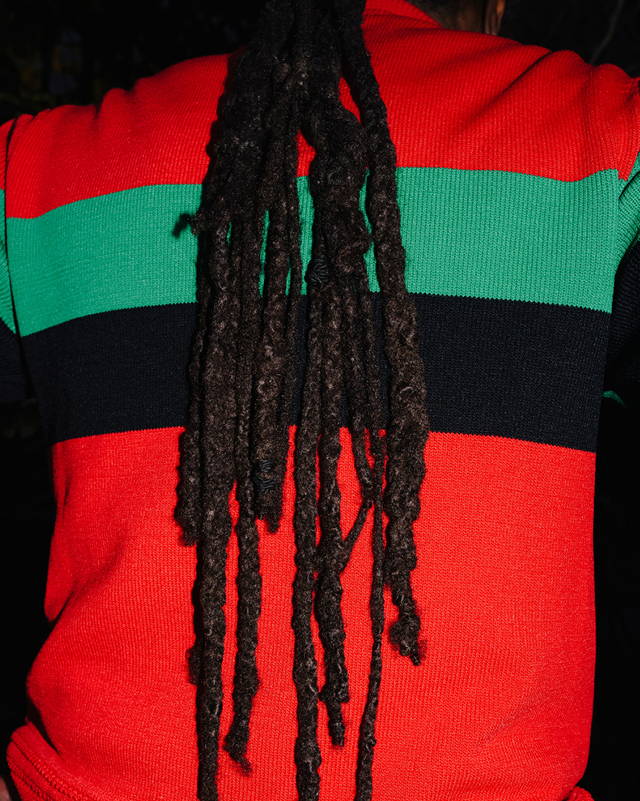 Trascendence of borders through culture: Wales Bonner Spring Summer '21
This is what happens when a Polish photographer shoots a musician from the Bronx wearing a collection by a London born designer with Jamaican heritage. In a fashion world that is increasingly diverse, the blending of perspectives can lead to a creative whirlwind combining elements to reach new highs. Our Wales Bonner editorial depicts exactly this meeting of distinct cultures on all levels of the production.
Grace Wales Bonner was born in London to an English mother and a Jamaican father. Her work as a fashion designer is characterized by the diasporic connections between Britain and the Caribbean. Building on this idea her spring summer '21 collection Essence investigates the early eighties origination of dancehall music in Jamaica. An essential theme of this collection is relaxed elegance. For that reason comfortable sportswear plays a prominent role in Essence. However, the focus always remains on expertly tailored garments which becomes evident by looking at the usage of fabrics like satin and silks as well as the soft color palette.
The editorial is starred by Rob Lopez, a percussionist and drum teacher from the Bronx who has been living in Milan for a few decades playing Jazz and Latin Jazz while touring prolifically across different continents. The man who captured it all is Piotr Niepsuj, a Polish born, Milan based photographer whose work is often characterised by a certain spontaneity and a desire to portray the vibe of his subjects.
Check out our Wales Bonner editorial below.